We've designed MVP Circuit Events to be easy and fun to host.  If you've run a disc golf event in the past, you should have no problem running your own Circuit event.  Likewise, if you're new to event directing, we provide you with a step by step guide on how to run a successful event.  We also encourage you to pool resources with your local club or retailer.
Minimum registration for a Circuit order is 25 Player's Packs.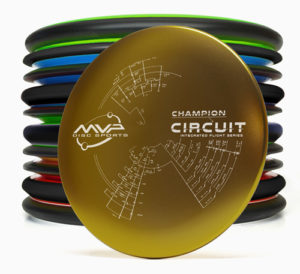 As an Event Director, you will be able to order Player's Packs and additional merchandise at an excellent wholesale rate.  If you intend to sell extra discs, the Putter Olympics, Driver Showcase, and Macro Challenge do allow for additional prize and vending opportunities, including unreleased Circuit-stamped discs.  Each event will also feature a unique Trophy offering, and some events will include a prize pack.
MVP also offers Fee-Free registration and event listing through our newly added registration portal. If you would like to use us for your event registration needs, simply fill out the above form, and let us know. MVP does NOT charge for this, and everything goes through the event directors PayPal address.
You are not required to use our registration system, and if you would prefer to use another one, we will gladly list your event and details here, so more people will be able to find it. Just let us know during registration, and we will set everything up for you!
We will reach out to you 3 weeks prior to your event with an MVP Circuit Order Form, so you can order your player packs and additional merchandise. Feel free to ask your player base during promotion what type of additional MVP merchandise they would like to see!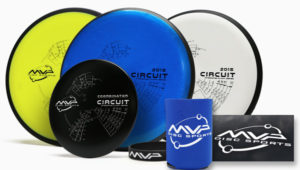 In your Event Supplies order you will receive all the Player's Packs and prizes required to run a Circuit Event, but the event format does allow for additional prize and vending opportunities. Therefore we encourage Event Directors to bring in additional (non-disc manufacturer) sponsors for your event.  These could be local businesses, disc golf retailers, clubs, or individuals.  This allows you to offer your participants more bang for their buck, as well as bring in additional fundraising.
---
Circuit Coordinator Print Materials